How To Optimize Your Charlotte Home Office With Home Automation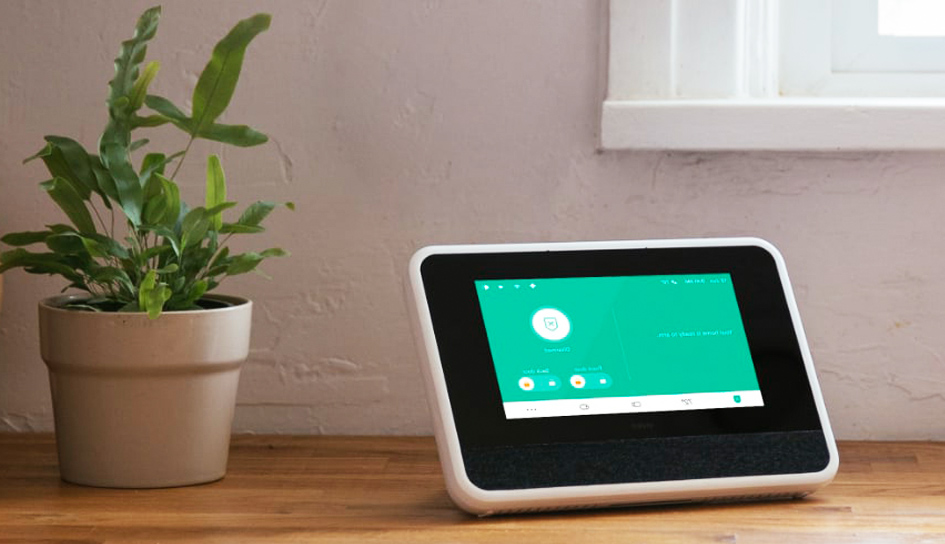 The commute to the office hasn't happened for quite some time, and it's apparent that you're pretty good at this work-from-home situation. You no longer need to use the dining room table and have a designated area set up as your new workspace. You're now prepared for the next step to automate your Charlotte home office. Additions like smart lights and smart thermostats have the ability to make your area more efficient, more secure, and more conducive for your job.
But what devices should you consider installing, and how can you optimize your Charlotte home office with home automation?
Illuminate your Zoom calls with smart light bulbs
One of the nicest benefits of ditching the office is that you won't have to deal with fluorescent lighting. Illuminating your space with a soft light or window is known to boost morale, lessen the strain on your eyes, and elevate the room's general feel. Still, home lights may also create issues on video calls or computer screens. Naturally, you can keep getting up, walking over to the switch on your wall, and manually adjusting your lights. But that will become a pain when you are faced with this chore frequently throughout your day.
When you install a smart light, you can better control your room's illumination without getting up from your desk. Simply access the smart lights on your mobile app and lower them until you have the ideal level of light. You even have the option of presetting your smart bulbs to shut down at the time of your choice, telling you that it's time to log off.
Smart thermostats make it comfortable at work
In addition to dimming your smart lights through your mobile app, you also have the ability to manage your comfort levels. When you get warm over the course of your day, are you running to another area of your house to alter the thermostat settings? Or do you remain at your desk and start feeling sleepy because it's stuffy within the house? Keep in mind computers will also give off heat as well -- especially if you work with a laptop resting on your body.
A smart thermostat lets you to fiddle to your heart's delight to discover the perfect temperature. This control is lovely on pleasant days, where the sun fills your home and creates spot heating within your space. On other days with wide weather fluctuations, you might see that you're adjusting thermostat settings from your phone multiple times throughout the morning and afternoon!
Automate your home office in Charlotte by using a smart speaker
While smart light bulbs and thermostats are likely the best way to automate your Charlotte home office, you are able to bring together a wide array of connected devices. For example, a doorbell camera tells you when deliveries have been made without you needing to go check. Smart locks can protect your business space and important documents. You might also incorporate a smart plug that automates household devices, like your coffee machine or copier.
If you are looking to combine your smart components within a single platform, you might choose an easy-to-use command center that comes as part of your Vivint system, or you might add a more hodge-podge dump of skills in your Alexa or Google Home. Whatever you choose, you are able to utilize your smart speaker to direct your smart components through simple voice commands. For example, say "Dim lights to 60 percent" to get the glare off your screen. Or say, "Alexa, join my meeting," and instantly transform your work space with the optimal light, comfort levels, and speaker volume for those fun video conferences.
Automate your home office with Vivint
The most sensible strategy to bring a new level of automation to your home office is through the use of a smart home system. Contact us today, and a Vivint specialist will guide you through your home automation and security choices. Then you can design the perfect package for your home.
Call (704) 457-8797 or complete the form below to request a consultation.
Communities Served Around Charlotte By Smart Security Specialists Your Local Vivint Authorized Dealer